RJÚPNAÁS HILL
RJÚPNAÁS HILL
SKÓGARNEF NORÐURÁ II
NORÐURÁ I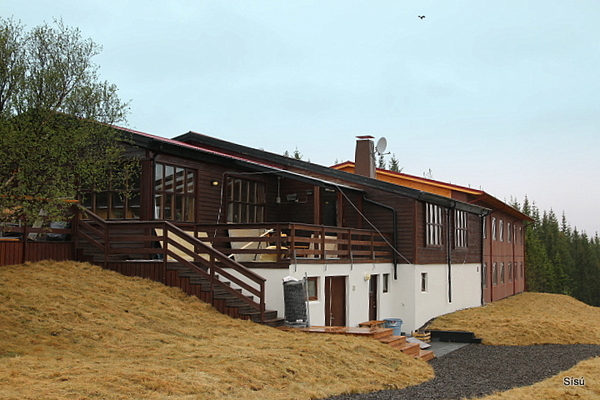 This is the rivers main lodge, standing on a hill by the same name. The lodge has full Hotel service, meals, linens and towels. The beds are made and towels changed every day and we make sure that our guest are always in the best comfort possible.
THE FOOD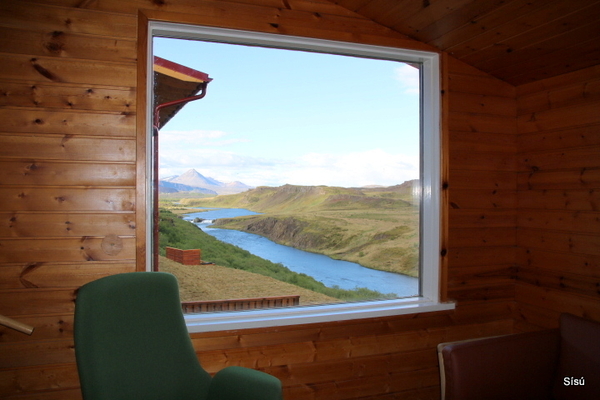 Starting in the summer of .. will manage the lodge on Rjúpnás. He comes loaded with experience and awards to his position at Norðurá, which has long been called "the most beautiful of rivers". Abroad, Chef has been described as a chef who comes from a land where the demand is simple: We want the best that can be made from simple, first class ingredients.
Those who know say that.. easily live up to his own hype when it comes to great quality cooking. He is a master of making food that will play on your pallet is such a way that you never want your meal to end. It is therefore our great pleasure to have obtained his services for our lodge.
has made it his goal that all anglers leaving Norðurá, will only depart with good memories and experiences from all aspects, angling, dining and service.
The lodge consists of two buildings. The main building is entered through the reception that seconds as a bar in the evenings it has floor to ceiling windows with a view of the river, natural granite stone floors and bar top with wooden larch fittings and ceiling. New guest rooms in two corridors on separate floors with total of 14 rooms of four star size with twin beds. Two can stay in each room, which includes a bathroom and a shower, sitting bench and ample wardrobe space. The main lodge also houses the dining room, sitting room, bar and lounge, and a wader storage/dryer and sauna on the first floor. It also includes kitchen, laundry and more staff facilities. The second building, called Brekkubær (Slope house) houses the guides and cook, their lounge and wader storage.
The sitting room in the main lodge has a window which will never have any curtains. Through it you can see one of the most spectacular views at any river in Iceland. Laxfoss, Grábrókarhraun, Hraunsnefsöxl and the queen of Borgarfjörður, Baula.
It also has a fire place, in front of which anglers like to relax, especially in the fall. And of course we serve beverages of all kinds.